CFMA's Education Portal, Digitell, is currently experiencing an outage. We are working hard to get the site back up and apologize for any inconvenience this may cause.
Construction Contract Provisions to Jettison (and Those to Keep)
Dec 2, 2021 - 7:30 AM (ET) - Coral Reef Yacht Club
Hosted by Miami-Dade, Miami, FL
About this Event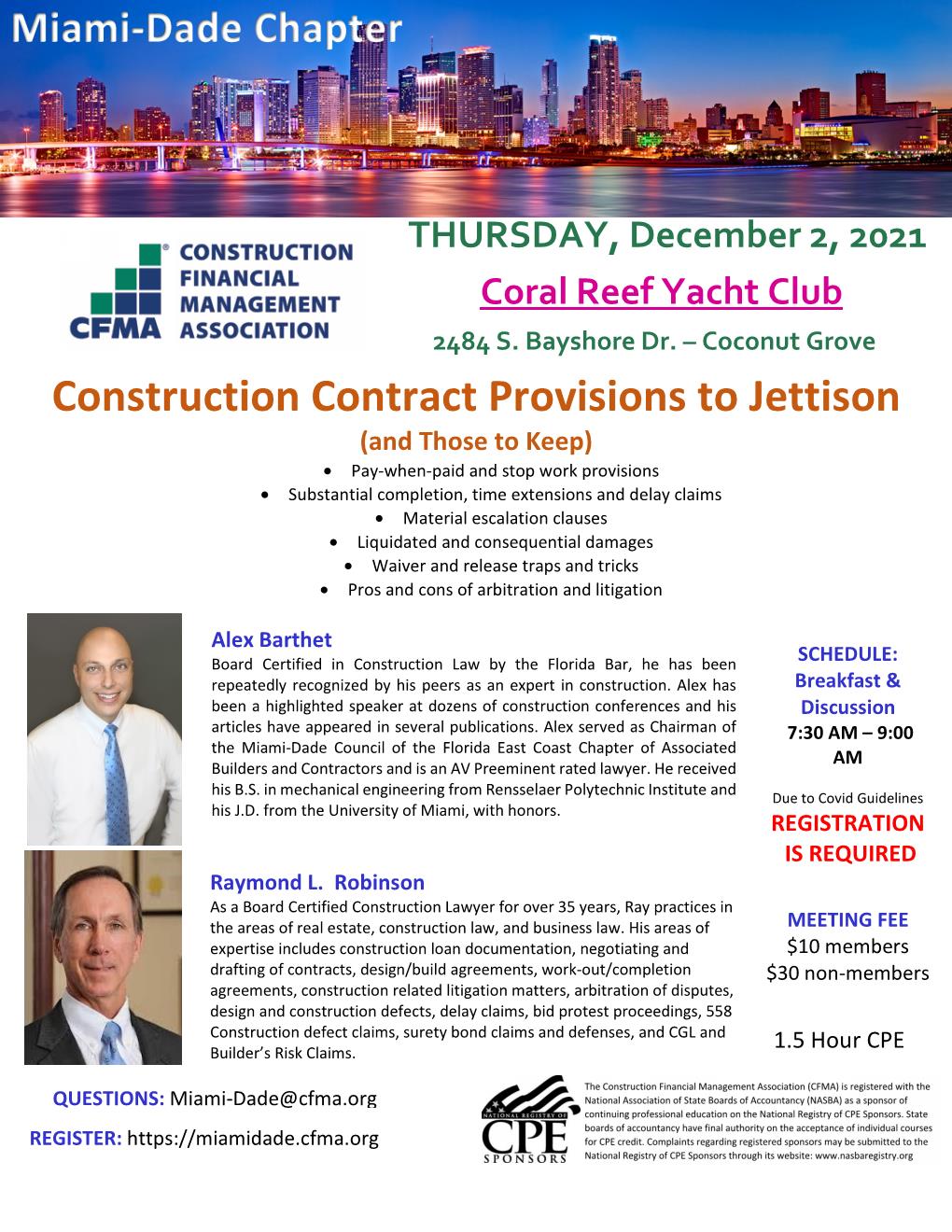 Featured Speakers
No presenter information provided.